Meeting the world with confidence together with Lufthansa Group Airlines
2021-11-26
Times have changed – and the Lufthansa Group Airlines are well prepared to meet the new challenges. #ReadyForANewTime is their promise to ensure that you and your travellers always have a well-planned, sustainable and comfortable travel experience.
Practical support for travel planning: the Interactive World Map
Discover at-a-glance which countries can already be visited without major restrictions – with or without a COVID-19 vaccination.
At-a-glance: worldwide entry regulations
The entry regulations for various countries can change on short notice.  This digital tool can help you with the latest entry regulations for all destinations.
Corona test centres at airports worldwide
Many destinations require a negative COVID-19 test prior to travel. You can find the exact requirements for proof of testing for all destinations as well as locations of Corona test centres online.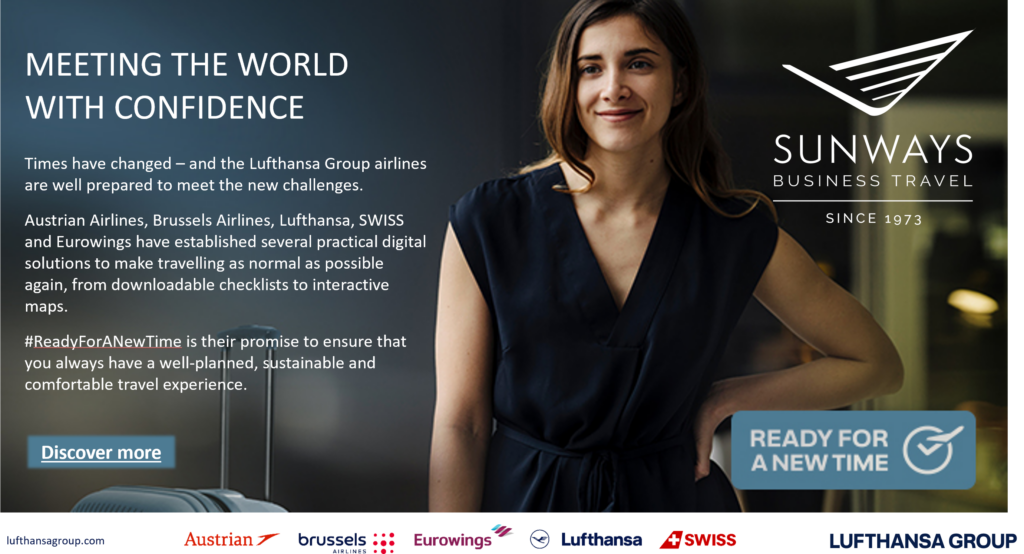 Contactless check-in from anywhere
On Lufthansa flights from non-risk areas (Schengen), vaccination certificates and COVID-19 test results can be scanned and checked during mobile check-in. The mobile boarding pass can then be issued automatically and an additional document check at the airport is no longer necessary.
Checklist: well-prepared for travel
The Lufthansa Group airlines have summarized everything passengers need to know in times of Corona in a PDF checklist that you can download or print.
Check travel documents digitally and fly away
With the digital document check, travellers on Austrian Airlines, Brussels Airlines, Lufthansa and SWISS can have their corona-related travel documents checked in advance by the Health Entry Support on many connections.
Digital tools – more relaxed throughout your journey
The Lufthansa Group airlines are working hard to establish practical digital solutions to make traveling as normal as possible again and allow you to look forward to a relaxed travel experience.
Many ideas that were developed during the pandemic will remain important in the future. Whether in the planning stage or in the final travel preparation – the Lufthansa Group airlines want to give you and your travelers a piece of normality back. That is why their digital solutions, such as interactive maps and contactless processes at airports, have one main task: to make travelling much easier for you again.
Further information and direct links to the above can be found here.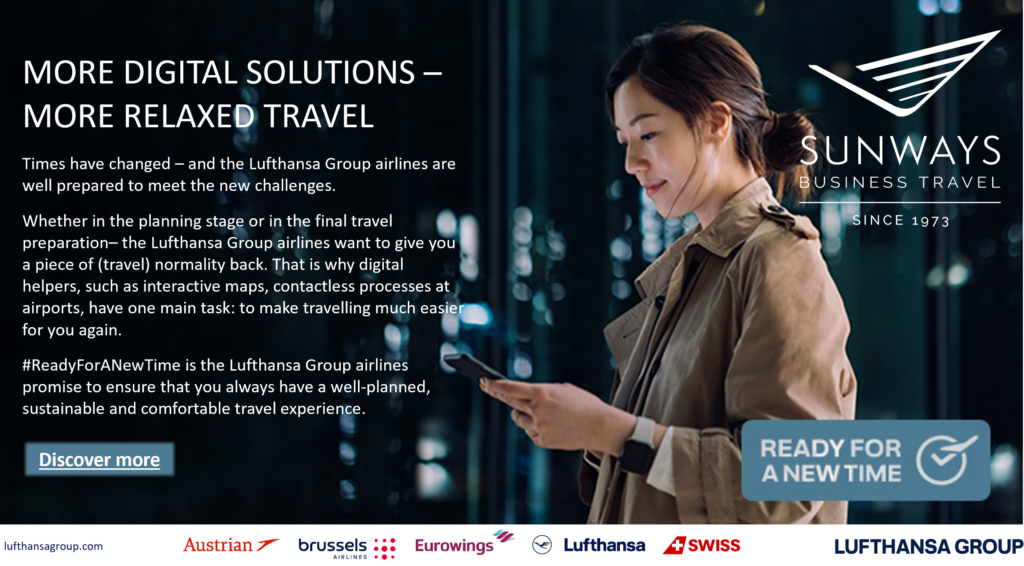 https://business.lufthansagroup.com/gb/en/meeting-the-world-with-confidence?utm_medium=social&utm_source=focus&utm_campaign=lhg_gb_en_rfant_mobile
https://business.lufthansagroup.com/gb/en/meeting-the-world-with-confidence?utm_medium=social&utm_source=focus&utm_campaign=lhg_gb_en_rfant_mobile
Back to News