Industry News 21.12.22
2022-12-21
Border Force Industrial Action
We are writing to remind you of the UK Government Border Force industrial action, taking place on 23-26th and 28-31st December, in the United Kingdom. This action, which will affect some UK airports including London Heathrow and London Gatwick, will lead to longer waiting times to pass through the UK Border for customers ending their journey in London or connecting onto other destinations in the UK and Ireland.
If you are connecting straight onto another international flight on arrival in London Heathrow they will be unaffected by this industrial action as they will remain in transit and not pass through the UK border.
If you are travelling into London City Airport you are unlikely to be affected by the industrial action.
People travelling inbound into London holding an e-passport are advised to use the ePassport gates to enter the UK. For details on eligible passports and restrictions please visit the UK Government website.
Hong Kong Relaxes Restrictions for Travellers 
The Hong Kong SAR Government has announced a series of relaxed travel-related measures which are summarised below: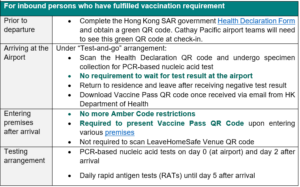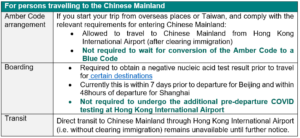 Back to News