Create a Culture of Sustainable Business Travel
2023-02-20
In the new post-pandemic world with companies embracing hybrid work, it is the right time for companies to rethink travel programs and establish new sustainability practices. For businesses using our online booking tool, Cytric, it's easy to calculate and minimise travel-related CO2 emissions to achieve sustainability goals while giving employees the tools and visibility to make environmentally friendly travel decisions and plan trips together.
Guide Travellers to Greener Travel Choices
Cytric provides the content and transparency that travelers need to make environmentally-conscious decisions. Travelers can easily compare flights and rail side-by-side, filter by carbon emissions, and see clear CO2 calculations to understand the carbon footprint or different travel options and make informed decisions.
Measure and Track Your Carbon Footprint
Sunways consolidates data from your travel programme into clear, actionable CO2 emission reports. With intuitive dashboards, it's easy to assess your progress against emission targets, create clear reports for stakeholders, and track emissions from individual trips, markets, or groups – or from your programme as a whole. We can then offset the CO2 from all your travel through our partners at Trees4Travel.
To learn more email sustainabletravel@sunways.co.uk or visit our WEBSITE HERE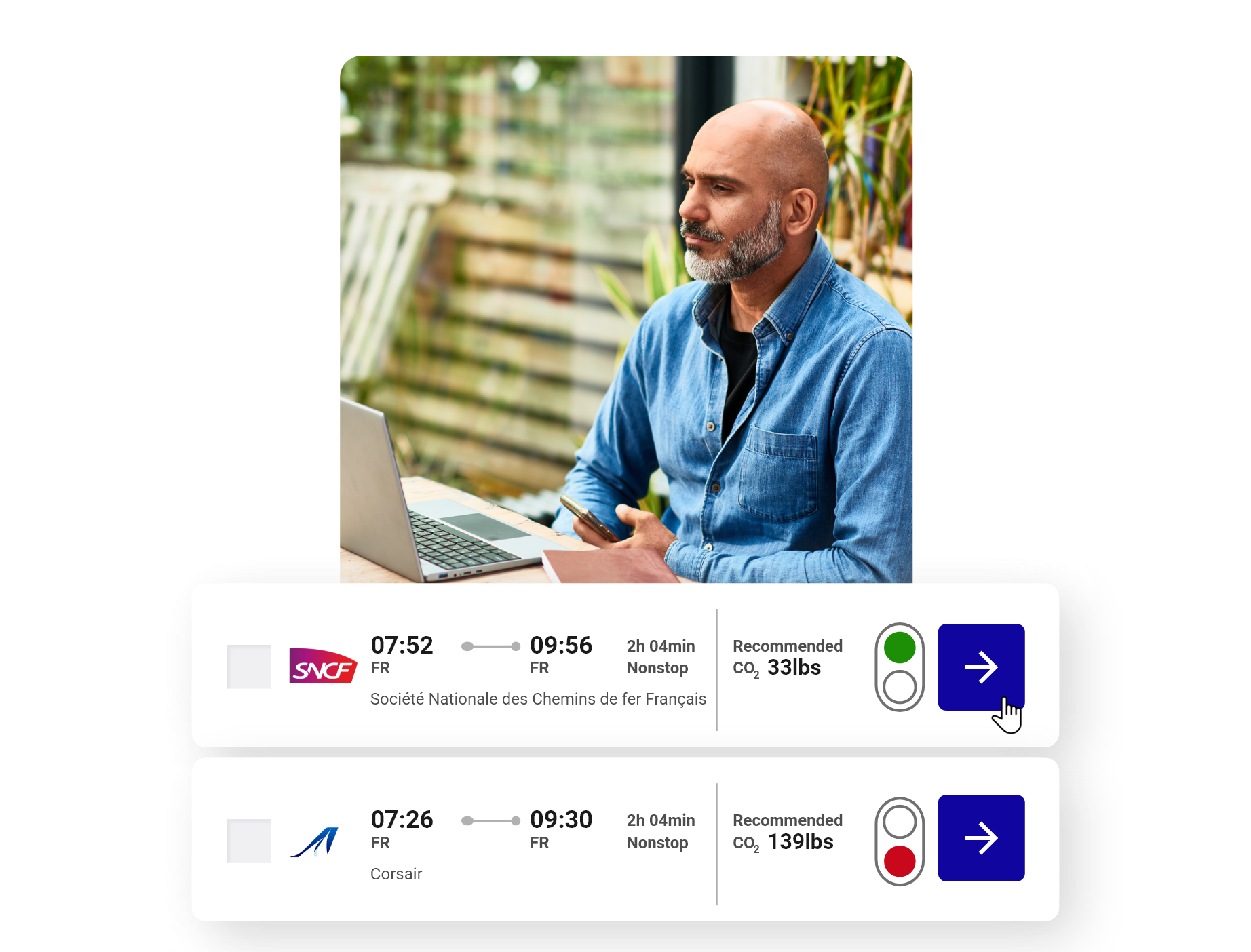 Back to Articles